Where creativity meets technology,
Where experience meets innovation.

Inhouse we have created our QUASAR lab, a workplace for our designers and all the people
engaged in conceiving, designing and developing new products or objects.

It is a place in which our team of varied individuals work together to solve design problems. We are working with 3D modeling software, and we have several 3D printers that are running daily, not only for designing, but also for improving our products.

We embrace the young generation with knowledge of the latest techniques and skills. With this young generation we are able to keep following our ambition in making contemporary designs. Designs that are ICONIC and recognizable.

At the QUASAR -lab we also teach our people in understanding the Quasar product.
Why is it a Quasar product? What is the difference?
Like an artist showing its secrets.

We try to create obviousness and awareness, not only in recognizing, but also in developing the Quasar product.

We are proud of our Lab members that are very studious and ambitious. We have trust in the future by "spreading the word."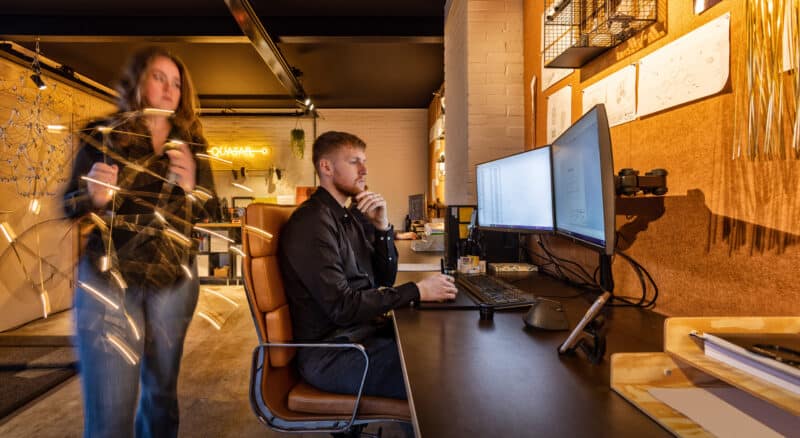 /* Custom Archives Functions Go Below this line */ /* Custom Archives Functions Go Above this line */