When a design is established, smart brains and working hands are needed to bring a design to life. Without them no radiant collection. Meet the power behind Quasar's creative collection.
Liam is our new Industrial Product Designer, who started at Quasar last month. We asked him a few questions so we could introduce him.
What is your position at Quasar?
Industrial Product Designer
How would you describe yourself in one sentence?
Creative and honest problem solver.
How do you prefer to start your working day?
With a cup of coffee and energetic music.
Which Quasar design would you like to have in your living room?
The Sparks.
What work are you most proud of?
My school project "Pagoda". A combination of laser cut and 3d printed parts that together formed a working Pagoda.
For what can we turn on the light for you at night?
Good spare ribs.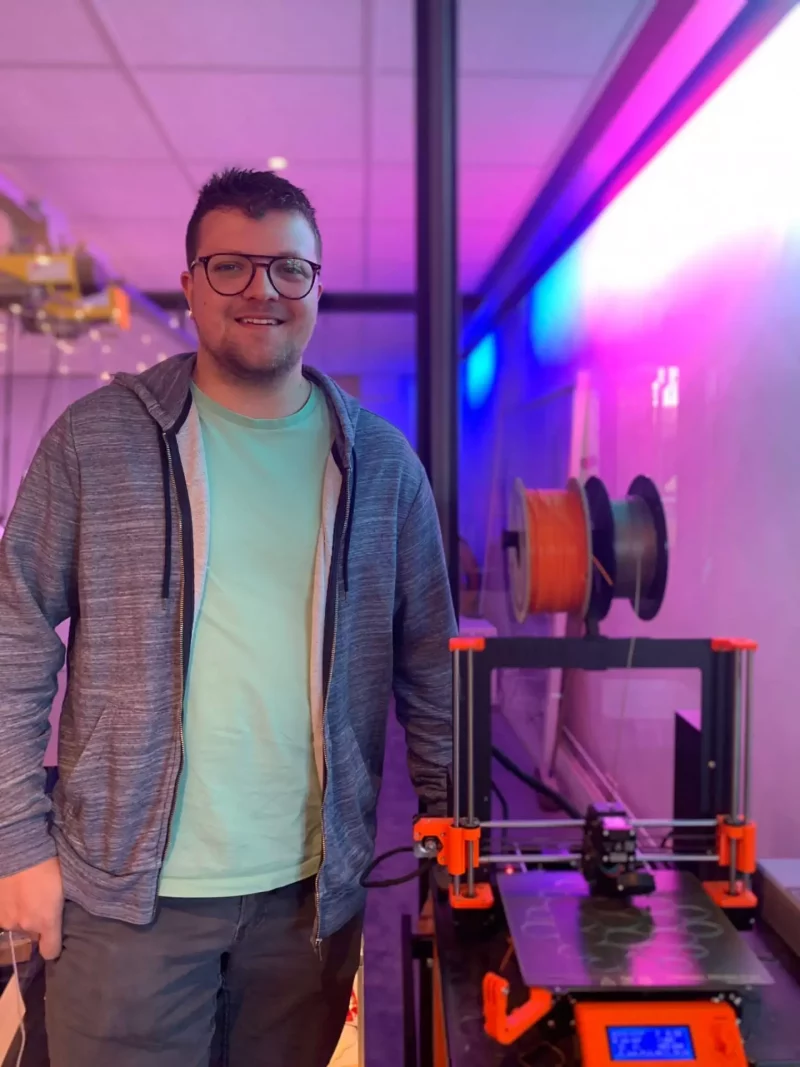 What is your hidden talent?
I am extremely good at cooking instant noodles.
What did you want to be when you were growing up?
roller coaster designer.
What is the biggest blunder you ever made on the job?
We met a certain design program at Coolblue solar panels. To make it work for everyone, I once wrote a detailed instruction to all my colleagues on how to use a certain function, only to be unable to use the back function because they didn't have the means to do so.
What is your favorite song while working?
I can't decide between Ghost Love Score or The Greatest Show On Earth, both from Nightwish.
Welcome to Quasar, Liam!